How artistic expression can help with emotional difficulty

Trichotillomania, or hair pulling disorder can cause intense emotional and psychological problems for the individual. Feelings of guilt, shame and loneliness are just some of the negative feelings associated with this condition. Not surprisingly experiencing such negative feelings toward oneself over a prolonged period of time can lead to depression. Symptoms of depression include sadness, lethargy, loss of appetite, feelings of hopelessness and failure, low self-esteem and suicidal thoughts or feelings. But what if the person has depression as a primary diagnosis? Could the depression conversely be a trigger for trichotillomania? One research study found that in a sample of 303 outpatients with major depressive Disorder (MDD), as many as 5% endorsed symptoms of trichotillomania.
Help and Support is Crucial
While sometimes people can speak about their thoughts and feelings very well, this is not always easy for lots of reasons: particularly if they are experiencing depressive symptoms such as low mood, self-esteem and confidence. A person may be feeling isolated and not feel much like talking to other people about they feel. People sometimes describe that when they are depressed they feel like they are in a dark tunnel which appears difficult to escape from. When feeling like this it can be challenging to find a way to communicate with others, it may be that there are no words to accurately describe how you are. It is crucial that any person suffering with depression access the psychological help and support they need to overcome the negative thoughts and emotions that impact on their daily function. Cognitive behavioral therapies (CBT), as well as pharmacological mood stabilizers, are shown to be effective in the treatment of depression. CBT is also shown to be the most effective form of therapy for body-focused repetitive behaviors (BFRBs) such as trichotillomania. It is important that health professionals are aware of the signs and symptoms of trichotillomania and how depression can trigger hair pulling. If an individual does have depression and trichotillomania it may be beneficial to get the help of a CBT expert who is also knowledgeable about hair pulling disorder, or to find a support network such as group therapy or an online support forum.
Artistic activities that can help trichotillomania suffers
Some individuals find that no matter how much they talk about their feelings or express their feelings it does not appear to help and they need other ways to help express them more fully. They may be emotionally disconnected from what they are saying and need a bridge to help them to reconnect. Art Therapists are trained and experienced in both art and psychological therapy which enables them to work in partnership with the client to facilitate self-expression and enhance communication.
Art Therapy encompasses a mixture of creating art and talking to facilitate self-expression. Individuals who wish to try this type of therapy do not need any prior experience or skills in art. It is not always necessary to explain a piece of art work in words. Art Therapy can benefit individuals who have difficulties with expressing their feelings and emotions by providing a bridge between their inner thoughts and feelings and communication with others. The individual can communicate using the art work to explain. The art work helps to open up communication and increase self-awareness. Using the example of someone who feels they are trapped in a dark tunnel, an image could be utilized in an art therapy session as a starting point for the client to describe their experience and feelings.
 Art Therapy Techniques to Deal with Anxiety and further help trichotillomania suffers
There is a direct link between trichotillomania and anxiety therefore finding ways to deal with anxiety may greatly influence the episodes of the hair pulling.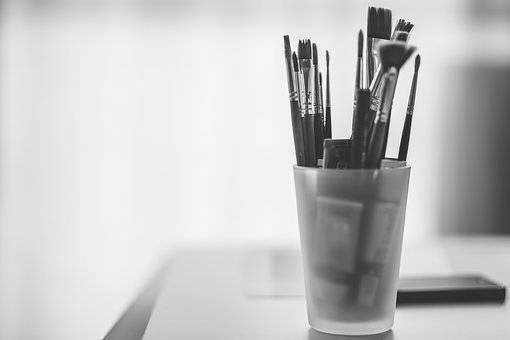 Draw or paint your emotions
In this exercise, you'll focus entirely on painting what you're feeling.

Create an emotion wheel
Using color, this activity will have you thinking critically about your emotions
Make a meditative painting
 Looking for a creative way to relax?  Have trouble sitting still to meditate?  Meditative painting might be just the thing you're looking for.  No painting skill or experience necessary - only a desire to relax and become more creative.
Put together a journal
Journals don't have to just be based around words. You can make an art journal as well, that lets you visually express your emotions. Use line art. Line is one of the simplest and most basic aspects of art, but it can also contain a lot of emotion. Use simple line art to demonstrate visually how you're feeling.
Create a family sculpture
For this activity, you make a clay representation of each family member - mother, father, siblings, and any other close or influential family members to explore emotional dynamics and roles within your family.
Attach a drawing or message to a balloon
Send away negative emotions or spread positive ones by attaching a note or drawing to a balloon and setting it free.
Start your journey with TrichStop
Take control of your life and find freedom from hair pulling through professional therapy and evidence-based behavioral techniques.
Start Now