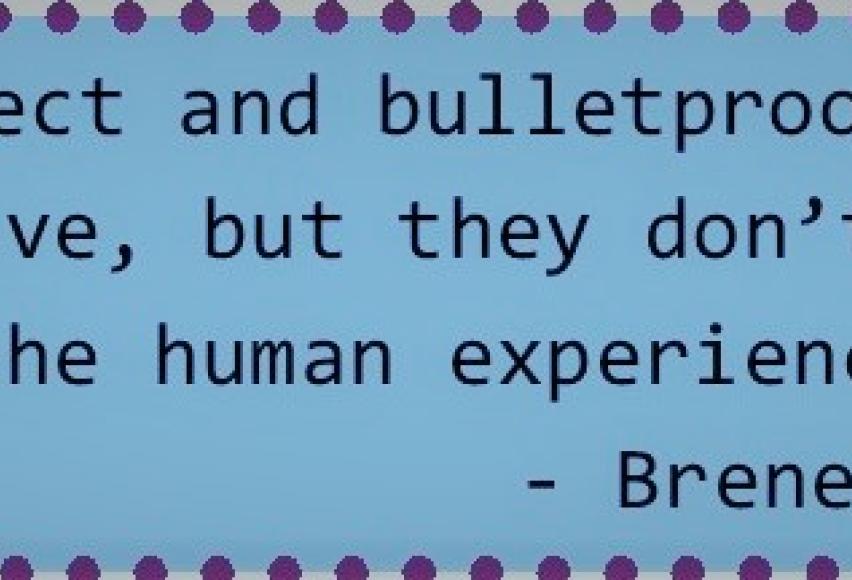 Trichotillomania is a hard thing. The multiple layers of thoughts, feelings, and behaviors can be difficult to wade through, so sometimes it's easier to ignore it. Hide it. Hope that nobody else notices. 
However, pretending is exhausting and only reinforces shame. One Trichstop forum member described her experience as shiny and successful on the outside, "But under the surface, I felt I had no sense of self-worth or value, I felt incredibly lonely, and I was just frustrated with myself." Rachel courageously shared her story in her post, serving as an example of the power of vulnerability that helped her recovery.
Rachel talks about three things that helped her overcome her struggles with hair pulling. However, what she says made the biggest difference was embracing vulnerability and self-love. On the surface, those ideas seem simple, yet as Brene′ Brown says in her book, Daring Greatly, "We love seeing raw truth and openness in other people, but we're afraid to let them see it in us. We're afraid that our truth isn't enough…"
But it is.
Hiding who you are and the struggles you live with only disconnects you from those you love. As a researcher studying the foundational principles of human connection, Brene′ Brown made startling discoveries that she shares in books and online. If you have 20 minutes to spare, watch her Ted Talk about the power of vulnerability. What's shocking about her discoveries is the dichotomous simplicity of it and that everyone experiences the same fears. Humans thrive through connection with others, yet we keep the best parts of ourselves hidden because we are afraid of rejection. 
Rachel's post inspired me to read Daring Greatly, and I plan to read the rest of her books. I was familiar with Dr. Brown's research, but never took the time to dive in. It's worth the time. Whether you read real books, ebooks, or listen to audiobooks, or take advantage of quick summaries posted on the internet, give yourself the gift that Rachel discovered. She showed up as her real, whole self and started talking, "The more I talked about it, the less I felt ashamed of that part of me, the more I realized people loved me regardless of me having eyelashes or brows or not."
The point is that there are millions of courageous people in the world, sharing their vulnerabilities and connecting with people in genuine ways. The Trichstop forums are full of people sharing their struggles and successes each brave and worthy of love. Learn from each other, support each other, and don't be afraid to share the real you with those who have earned your trust.
Start your journey with TrichStop
Take control of your life and find freedom from hair pulling through professional therapy and evidence-based behavioral techniques.
Start Now