OCD & BFRBs Awareness Week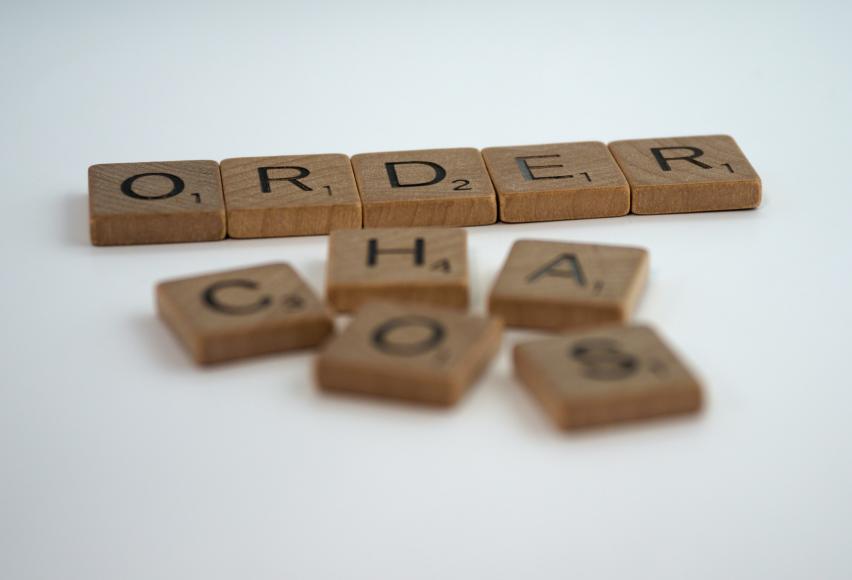 Approximately 1 in 20 people struggle with a compulsive pulling, picking, or biting disorder like trichotillomania (hair pulling), dermatillomania (skin picking), or onychophagia (nail biting). These BFRBs are listed under the "Obsessive-Compulsive and Related Disorders" heading in the DSM-5.
However, some experts question if BFRBs should be included in this category. These individuals assert that BFRBs are not the same as OCD.  Other experts believe that BFRBs and OCD are related. These individuals assert that BFRBs are a form of OCD because both conditions involve "compulsions."
Regardless, it is important to understand that BFRBs and OCD are common mental health disorders. One study suggests that the number of people who engage in these behaviors is larger than previously thought.  Although these mental health conditions are often overlooked, the arrival of COVID-19 has reminded the public just how important it is to spread awareness of them.
People who struggle with BFRBs and OCD tend to feel embarrassed or ashamed by these behaviors, so they "hide" them from other people. That is why OCD and BFRBs Awareness Weeks are so important. These events show people with BFRBs and OCD that they are not alone.
2020 Purpose and Theme of BFRBs Awareness Week
The purpose of BFRBs Awareness Week 2020 (October 1-7) was to raise awareness for BFRBs. The TLC Foundation designed this event to address the issues that people with BFRBs face daily. This is especially important now that COVID has triggered restrictions and lockdowns throughout the world.
Because of COVID, most of us are isolated from friends, loved ones, and other human beings. Being separated from others has caused everyone to become anxious, bored, afraid, confused, overwhelmed, and depressed. But, it has been even harder for people with BFRBs, many of which are suffering in silence. 
Thus, the 2020 theme for BFRBs Awareness Week was #BFRByourself. #BFRByourself was designed to channel insight, empathy, and compassion for oneself. It encouraged people with BFRBs to accept themselves as is. The goal of BFRBs Awareness Week was to show people with BFRBs that they are unconditionally accepted.
The 2020 BFRBs Week campaign focused on recognizing that people with BFRBs are more than just their "condition." The goal was to showcase how resourceful, resilient, strong, and amazing people with BFRBs are. This event also provided a glimpse of what it is like to live with BFRBs. It aimed to remove the stigma, promote awareness, spread hope, and shed light on a common, but "hidden" mental illness.
BFRBs Awareness Week Experiences
Hiruni, a BFRB activist, attended BFRBs Awareness Week 2020 and had this to say about it, "For a long time I felt sorry for myself and the ones around me who worried for me and that I lied to. But, I finally plucked up the courage a year ago to tell them "It's me, I'm the one pulling it. Come to find out my mom had known this the entire time and just waited for me to accept it. And, when I did, life did change for the better. Since then, I have been advocating for mental health, and more specifically BFRBs like trichotillomania. Mostly because that is what I'm experiencing."
Kara also attended BFRBS Awareness Week this year and felt excited by the response it received. Kara, a world traveler, poet, and BFRBs activist from Pennsylvania, champions self-compassion and acceptance for all. She feels that BFRBs Awareness Week is important because "the more BFRBs are widely discussed, the more people are informed, and the more the stigma surrounding this is erased."
2020 Purpose and Theme of OCD Awareness Week
OCD Awareness Week (October 11-17) was created to raise awareness about obsessive-compulsive disorder. The goal of helping people with OCD receive the care and resources needed to effectively manage the condition. The aim was to provide support for people with this condition and their loved ones. It was created to help people with OCD gain more access to evidence-based treatments.
The 2020 theme of OCD Awareness Week was #FaceYourFear. The goal was to inspire people with OCD to share their thoughts, fears, and emotions through paintings, stories, drawings, collages, poetry, etc. The hope was that it would provide individuals with an outlet to express how OCD has impacted their lives.
During this week, people were encouraged to spread OCD awareness through educational lectures, OCD-inspired art exhibits, fundraisers, and virtual events. Those affected by OCD were encouraged to participate in a social media campaign aimed at ending the loneliness of OCD.
OCD Awareness Week Experiences
Despite COVID-19 lockdowns and restrictions, OCD Awareness Week was a success!
Emma Myers Cox shared her reasons for supporting OCD Awareness Week, "Supporting OCD awareness is something that I have grown extremely passionate about. I want to help break the stereotype. OCD comes in so many forms and affects so many people. People who have OCD are 10 times more likely to take their own life. Think about that next time you use OCD as an adjective. Break the stereotype. Raise awareness. Support those affected."
Ruby, whose older brother, Dexter, is struggling with OCD during the pandemic, participated in this year's OCD Awareness Week by making and selling potholders, so she could donate the profit to the International OCD Foundation, the founders of OCD Awareness Week.
And, Lynne Sill stated that she was honored to participate in the 2020 OCD Awareness Week. According to Lynn, the event helped "celebrate all of the things that bring us together, while also providing hope and awareness for a worthy cause."
In Summary…
OCD and BFRBs are considered "secret" conditions because they are usually "hidden" from the outside world. Because these behaviors are kept from others, care is often delayed. But, by talking about them and spreading awareness, people with BFRBs and OCD are given a voice.
That is why BFRBs and OCD Awareness Weeks are so important. These events clear up the confusion surrounding these disorders. Because of these events, people with BFRBs and OCD can receive the support, love, funding, and resources they need to better manage the condition and improve their quality of life.
Start your journey with TrichStop
Take control of your life and find freedom from hair pulling through professional therapy and evidence-based behavioral techniques.
Start Now