Trichotillomania with Binge Eating Disorder: A Case for Synergistic Treatment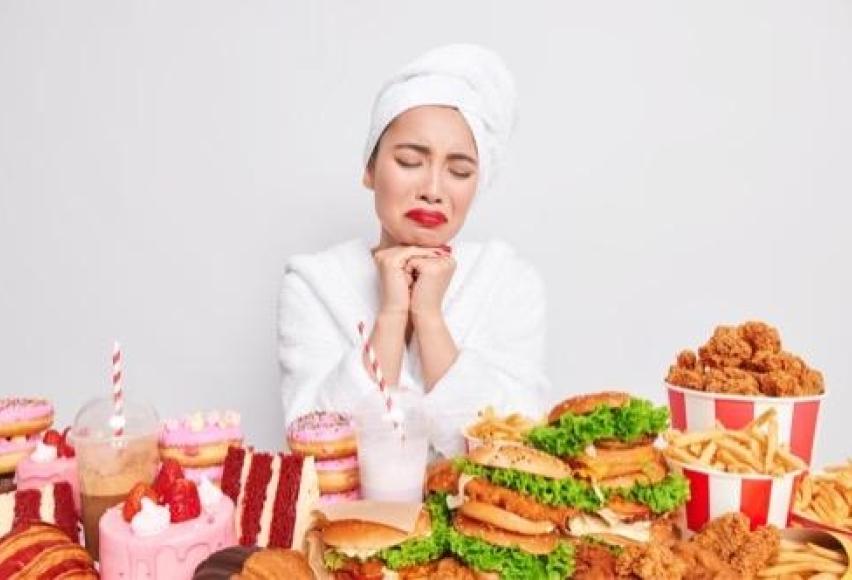 Trichotillomania (TTM) is a body-focused repetitive behavior (BFRB) characterized by compulsive hair pulling. TTM is classified as an Obsessive Compulsive-Related Disorder, although it is not the same thing as OCD. Like other mental health disorders, TTM often co-occurs with disorders including mood and anxiety disorders and eating disorders. Treating mental health disorders, whether individually or co-occurring, is challenging.  Are they best treated individually or together? Further complicating the picture is the fact that, for many disorders, there are few effective treatments. For TTM, in particular, while interventions like Habit Reversal Training (HRT) have been helpful, there are few pharmacological options.
One area that has begun to receive in the literature is the idea that treating similar co-occurring disorders synergistically may be an effective approach and offer more options. A recent case study presents an interesting take on synergistic treatment with a person with both TTM and a co-occurring binge eating disorder (BED). It highlights the possibilities of treating BFRBs like TTM synergistically and may offer a new approach to treatment.
What is Synergistic Treatment?
In medicine, synergistic treatment refers to the phenomenon seen when the response to two or more drugs when combined is greater than the response of each drug when given alone. A common example of drug synergism is the combination of aspirin and caffeine. When combined, they provide greater pain relief than when either is taken alone. Synergistic interactions can also be antagonistic or negative.
Drugs that produce overtly similar effects are often given in combination. Combining medications is a common practice in medical care for cancer treatment, pain management, treating infections, and many other medical issues. Synergistic pharmacology is also used in the treatment of various mental health disorders including PTSD, depression, and OCD. Could it work for an OCD-related disorder like TTM?
The TTM-BED Connection
On the surface, it's hard to see the similarities between TTM and BED. After all, one involves eating. The other involves behavior involving hair and self-inflicted injury. A closer look reveals the similarities.
TTM is an OCD-related disorder. Treatments for OCD have included the use of selective serotonin reuptake inhibitors (SSRIs) but the response was historically poor. Recent studies have found a link between glutamate dysregulation and OCD. Adding a synergistic modulator called N-acetylcysteine (NAC) seems to improve treatment response. Interestingly, there is some evidence that supplementing with NAC may be helpful in reducing hair-pulling behavior.
Binge Eating Disorder is classified as an eating disorder. It is characterized by compulsive episodes of uncontrolled eating and marked distress related to the behavior. Like TTM, treatment generally consists of therapy, structured self-help, and occasionally, medication. Treatment outcomes are not optimal. Laboratory studies have suggested that, like other compulsive behaviors, binge eating may be related to glutamate dysregulation and that NAC may be a piece of the treatment picture.
While TTM and BED are different in their pathology, they do share similar psychological processes. Both involve the experience of tension or compulsion and difficulty resisting those drives.
The Case Study
The case study describes the treatment of a woman who presented with TTM and a comorbid binge eating disorder (BED). She had previous diagnoses of obsessive-compulsive disorder (OCD), depression, and anxiety. She had been receiving treatment for her disorders over the previous two years. Treatment included cognitive-behavioral therapy (CBT) and various medications, all without success. During the preceding year, she began experiencing episodes of binge eating. Prior to admission, she was being treated with fluvoxamine and bupropion. Following admission to the program, she received a complete assessment and was diagnosed with TTM and BED.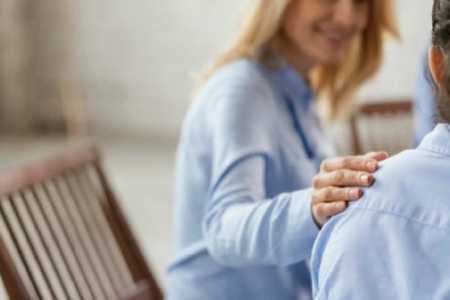 The care team opted to treat the patient using a combined approach. They supplemented her fluvoxamine and bupropion with NAC. During her 11-day stay, her anxiety and depression were significantly improved, the hair-pulling behavior significantly decreased, and binge eating episodes subsided. She was discharged on three medications.
Follow-up appointments revealed continued improvement in symptoms. By 14 weeks, her mood was stable, hair pulling and binge eating had stopped, and she was working and functioning well. She remained on a maintenance dose of medications.
The Takeaway
Prior to admission, this patient was not getting relief from the symptoms that led her to care. Treating this patient synergistically with NAC seems to have given her relief. Findings support the effectiveness of synergistic treatment and suggest that NAC may be a powerful tool in the treatment of BFRBs like hair pulling.
While more research is needed, findings like these bring hope for more individualized, targeted treatments. Thinking synergistically may be the next frontier in treatment for hair pulling and other BFRBs.
References
1. Greenberg, E., Grant, J. E., Curley, E. E., Lochner, C., Woods, D. W., Tung, E. S., Stein, D. J., Redden, S. A., Scharf, J. M., & Keuthen, N. J. (2017). Predictors of comorbid eating disorders and association with other obsessive-compulsive spectrum disorders in trichotillomania. Comprehensive Psychiatry, 78, 1–8. https://doi.org/10.1016/j.comppsych.2017.06.008
2. Zhao, X., Wang, S., Hong, X., Lu, S., Tang, S., Shen, Y., … Fang, Y. (2021). A case of trichotillomania with binge eating disorder: Combined with N-acetylcysteine synergistic therapy. Annals of General Psychiatry, 20(1). doi:10.1186/s12991-021-00369-9
3. https://www.cancer.gov/publications/dictionaries/cancer-terms/def/synergistic
4. Roell, K. R., Reif, D. M., & Motsinger-Reif, A. A. (2017). An introduction to terminology and methodology of chemical synergy—Perspectives from across disciplines. Frontiers in Pharmacology, 8. https://www.frontiersin.org/articles/10.3389/fphar.2017.00158/full
5. Pennington, J. G., & Guina, J. (2017). Serotonergic Synergy in the Pharmacotherapy of Acute Posttraumatic Stress Disorder Exacerbation: A Case Report. Military medicine, 182(1), e1673–e1677. https://doi.org/10.7205/MILMED-D-15-00572
6. Gabriel, F. C., De Melo, D. O., Fráguas, R., Leite-Santos, N. C., Mantovani da Silva, R. A., & Ribeiro, E. (2020). Pharmacological treatment of depression: A systematic review comparing clinical practice guideline recommendations. PLOS ONE, 15(4), e0231700. doi:10.1371/journal.pone.0231700
7. Albert, U., Marazziti, D., Di Salvo, G., Solia, F., Rosso, G., & Maina, G. (2018). A Systematic Review of Evidence-based Treatment Strategies for Obsessive-compulsive Disorder Resistant to first-line Pharmacotherapy. Current medicinal chemistry, 25(41), 5647–5661. https://doi.org/10.2174/0929867325666171222163645
8. Beaulieu, A. M., Tabasky, E., & Osser, D. N. (2019). The psychopharmacology algorithm project at the Harvard south shore program: An algorithm for adults with obsessive-compulsive disorder. Psychiatry Research, 281, 112583. https://doi.org/10.1016/j.psychres.2019.112583
9. Hilbert, A, Petroff, D, Herpertz, S, et al. Meta-analysis on the long-term effectiveness of psychological and medical treatments for binge-eating disorder. Int J Eat Disord. 2020; 53: 1353– 1376. https://doi.org/10.1002/eat.23297
10. Hurley, M. M., Resch, J. M., Maunze, B., Frenkel, M. M., Baker, D. A., & Choi, S. (2016). N-acetylcysteine decreases binge eating in a rodent model. International journal of obesity (2005), 40(7), 1183–1186. https://doi.org/10.1038/ijo.2016.31
Start your journey with TrichStop
Take control of your life and find freedom from hair pulling through professional therapy and evidence-based behavioral techniques.
Start Now