Wanting Treatment? How to pay for it.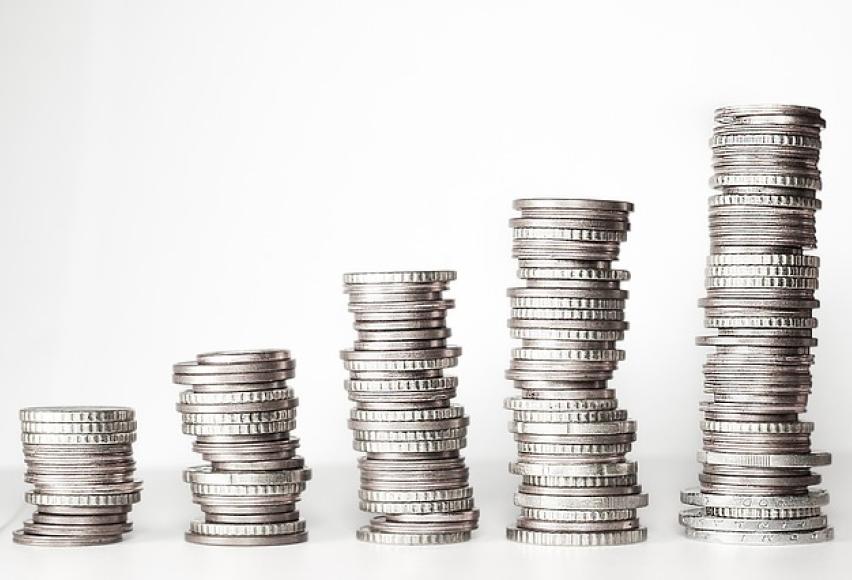 Many sources of mental health treatment are not free and depending upon one's financial situation; cost can be the one thing that prevents people from getting the help they need. In the U.S., some programs offer free mental health services, but they often focus on substance abuse or certain populations. Rarely do those services offer expertise in treating body-focused repetitive behaviors. This article will talk about paying for mental health treatment and offer some recommendations.
Health Insurance Will Cover it
…or will it? Almost ten years ago, Congress passed the Mental Health Parity and Addiction Equity Act which gave hope to many looking for mental health treatment. That law states that health insurance companies must cover mental health and substance use treatment just like they cover physical health conditions. However, that does not prevent the insurance companies from adding multiple layers of fine print that result in not having to pay for it at all. The biggest factor? Whether the provider is in-network or out-of-network. According to a recent national study, behavioral health care was four to six times more likely to be out-of-network than medical care. What that means for the consumer is that when insurance refuses to cover services, you are stuck with the bill. 
The second biggest factor involved with finding an in-network provider is that many providers will not waste their time because the insurance companies do not pay well. The same national study referenced above also evaluated payment rates to providers and found that primary care providers were paid 20% higher for the same services provided by mental health providers, including psychiatrists. From the provider perspective, it is not financially beneficial to become an in-network provider. First, it takes anywhere from 30-90 days for an insurance company to send a provider payment for services. Second, it may take multiple billing submissions for the insurance company to finally pay the provider thereby increasing the provider's administration costs. Finally, the insurance company requests patient records to prove that continued treatment is medically necessary and can decide at any time that the patient's symptoms and treatment plan are not medically necessary thereby cutting off payment.
While that is an oversimplification of the health insurance process from the provider point of view, the result is that it is expensive, extra work, and client privacy is an issue. Therefore, many providers opt to bill clients directly and let the clients submit paperwork to the insurance company for reimbursement after the fact. In some cases, the insurance company will reimburse the client for out-of-network rates requiring a receipt for services with a billing code but without asking for client records.
Reasons to Consider Self-Pay
Many providers understand that cost is a significant barrier for people. If a provider takes insurance, ask whether they offer discounted self-pay rates. That way, you know your options before you must decide whether to submit billing through your insurance. Also, ask the provider what records the insurance company requires to issue payment and how they handle those requests. Some people do not mind having a mental health diagnosis in their health insurance history. However, others do. Know that once the diagnosis is in the health insurance system, it's there to stay and could impact future medical and mental health treatment.
Another consideration for self-pay is the type of treatment you need. What if the provider covered by insurance is not someone with whom you feel comfortable? Research indicates that the relationship between client and therapist is the number one predictor for successful treatment, so do you want to waste money on treatment if you do not feel like the provider is the one for you? Also, consider the training and expertise of the provider you are considering. BFRBs is a specialty area that is not covered in regular counseling graduate school programs. Therefore it can be difficult to find not only a specialist but a specialist who is in-network with your insurance. Finally, figure out what kind of treatment will work best for you. There are many types of providers including online providers like TrichStop.com who specialize in working with people who have compulsive hair pulling disorder.
Sometimes working backward can save a lot of time and money. Find a provider with whom you feel comfortable and who specializes in the type of treatment you need. Many providers will offer a free consultation, so take the time to interview them and discuss how to pay for their services. Some providers have payment plans or other alternative ways to make treatment financially accessible. That way you don't waste time and money trying ineffective in-network providers.
Questions to Consider
How much hassle is dealing with your version of insurance?
Is self-pay a more affordable option?
Do you want them to have your records?
Will your insurance add your diagnosis permanently attached to your file?
Is the provider qualified?
Is the provider someone you trust?
Will that version of therapy work for you?
Start your journey with TrichStop
Take control of your life and find freedom from hair pulling through professional therapy and evidence-based behavioral techniques.
Start Now