BFRB Training for Professionals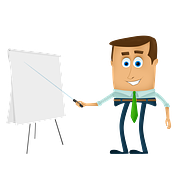 Although awareness about body-focussed repetitive behaviors (BFRBs) such as trichotillomania is still very poor among health professionals, this is slowly changing, thanks to the efforts of advocacy and support organizations such as the Trichotillomania Learning Centre (TLC) and the Canadian BFRB Support Network (CBSN). TLC in particular has been and remains at the forefront of BFRBs research, and the development and training of professionals. This is achieved not only by disseminating important updates on research in the field, but also conducting or facilitating their own research, as well as the training if health practitioners.
Professional Training Institute
TLC has a Professional Training Insitute (PTI) which hosts regular workshops and seminars on various aspects of BFRBs, its treatment and management. They also offer a virtual training course so that their training can be accessibility to professionals across the globe. Clinicians trained at TLC's Professional Training Institute (PTI), or with TLC's video series the Virtual PTI
"saw an increase in the percentage of their BFRB patients who achieved abstinence" as well as an "overall increase in symptom reduction for their patients."
Upcoming training events: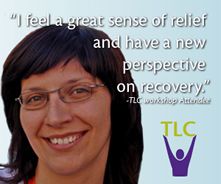 There are two workshops scheduled for October. On 10 October TLC will be hosting a full day workshop in Cleveland. This educational event is a unique opportunity to learn from experts what treatment approaches are most effective and develop a personalized plan for building recovery from Body-Focused Repetitive Behaviors (BFRBs) like hair pulling and skin picking. The day's program will include an overview of BFRBs, current treatment & medication trends, developing self-help resources, and mindfulness and recovery tools. Although this workshop is open to anyone with an interest in BFRBs even sufferers themselves, it will be valuable to any professional wishing to gain a better understanding and overview of BFRBs.
Also in October, in New Jersey, there is a more intense three day workshop scheduled for 16-18 October. This training is specifically aimed at professionals seeking to improve their competence in the treatment of skin picking and hair pulling disorder. The focus of the training is on CBT-based treatment for BFRBs. For those who are unable to attend, this same training is also available from the Virtual PTI's video series. It provides health care professionals with practical training in current cognitive-behavioral treatment approaches for these behaviors.
A valuable experience
According to TLC, Graduates of TLC's Professional Training Institute significantly increased their use of the CBT techniques taught during the Institute.  They received an increase in referrals of TTM and Skin Picking cases, with 100% reporting seeing TTM patients after the training and 82.4% seeing Skin Picking patients. By completing this training, participants will be able to:
Accurately diagnose Body-Focused Repetitive Behaviors (BFRBs), including Trichotillomania and Skin Picking Disorder.
Design and implement specific Cognitive Behavioral interventions for BFRBs
 Develop treatment plans for adults, children and adolescents who have BFRBs.
Explain the role of comorbid disorders and co-existing problems that affect treatment (school, marriage problems, expectations, etc.), and assess related  impediments to treatment.
Assess major elements in termination of BFRB treatment, explain means for assessing areas of progress in BFRB treatment, identify relapse prevention techniques.
Describe termination issues unique to BFRB clients, design relapse prevention techniques to use throughout the treatment process, utilize business resources for developing a practice specializing in treatment of BFRBs.
Recognition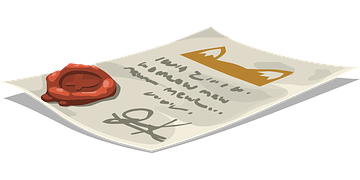 In addition, TLC recognizes and acknowedges all professionals who complete the training, providing you with an opportunity to build your practice by joining their online referral directory. There is also an opportunity to earn 19 continuing education for mental health care professionals through PsychoEducational Resources Inc. (PER). Training through TLC is a worthwhile investment in yourself as a professional as well as the wellbeing of your clients. There are always new trainings in various cities across the US so it may be worthwhile sign up to TLC's newsletter to stay infomed.
Start your journey with TrichStop
Take control of your life and find freedom from hair pulling through professional therapy and evidence-based behavioral techniques.
Start Now