Online Test for Hair Pulling
How Severe is Your Hair Pulling Disorder? Find Out With This Free Online Test
Take the test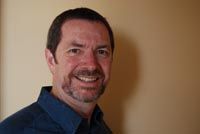 Rodney Boone, PhD
Torrance office: 25500 Hawthorne Blvd., Suite 2110 Torrance, CA 90505 Glendale office: 601 E. Glenoaks Blvd., Suite 102 Glendale, CA 91207
(310) 375-4855, (818) 547-2623
http://www.cbtsocal.com
Credentials and degrees:
Ph.D.; Licensed Psychologist; Certified in Cognitive Therapy by the Academy of Cognitive Therapy, Member of the Trichotillomania Learning Center (TLC) and Obsessive Compulsive Foundation (OCF)
Description:
Dr. Boone is a Clinical Psychologist (PSY10046) specializing in the treatment of individuals with mood, anxiety, and obsessive compulsive spectrum disorders. From 1993 through 2010, he was a member of the clinical faculty of the University of California, Los Angeles (UCLA) School of Medicine, Department of Psychiatry, and attained the rank of Associate Clinical Professor. For ten years, Dr. Boone was a Cognitive Behavior Therapy Supervisor in the UCLA Anxiety Disorders Clinic and lectured on a wide range of topics. Additionally, he has supervised Psychiatry Residents in CBT at Harbor-UCLA, and lectures frequently in the community on the application of CBT to various emotional disorders.
Treatment methods:
Cognitive Behavior Therapy, Habit Reversal Training, Mindfulness Meditation, and more