Online Test for Hair Pulling
How Severe is Your Hair Pulling Disorder? Find Out With This Free Online Test
Take the test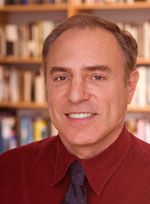 Philip Pierce, Ph.D.
Credentials and degrees:
License # PSY23470
I have a Ph.D. in Clinical Psychology from Pacifica Graduate Institute, I'm a Lecturer in the Public Health Department at UCLA Dental School, I have a DDS degree from New York University Dental School, Post Doctoral Fellowship Certificate in Psychoanalysis from the Wright Institute Los Angeles. I am also a Behavior Therapy and Training Institute Graduate (BTI) and I have Cognitive Behavioral Therapy Internship.
Description:
I do a great deal of psychoeducation and teach patients how to respond to thoughts about skin picking. They are also taught to recognize warning signals, use self-management techniques and stop fighting the urges in order to live a more satisfying life.
Treatment methods:
Cognitive Behavioral Therapy,
Acceptance and Commitment Therapy (ACT),
Habit Reversal Training,
Stimulus Control Procedures,
Mindfulness,
Psychodynamic Techniques,
Hypnosis