Online Test for Hair Pulling
How Severe is Your Hair Pulling Disorder? Find Out With This Free Online Test
Take the test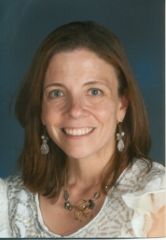 Pam Katz, MSW, LCSW
Credentials and degrees:
Master of Social Work, Licensed Clinical Social Worker
Description:
Pam helps clients raise awareness of their skin picking and hair pulling behaviors, identify emotional, environmental, and sensory triggers, and help clients implement prevention and replacement strategies. Together with her clients they develop a treatment plan and goals based on the client's individual needs.
Treatment methods:
Cognitive Behavioral Therapy, Acceptance and Commitment Therapy, Habit Reversal Training, and Exposure and Response Prevention. Provide individual and family therapy.