Online Test for Hair Pulling
How Severe is Your Hair Pulling Disorder? Find Out With This Free Online Test
Take the test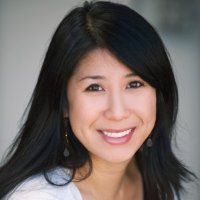 Joanne Chan, Psy.D.
Credentials and degrees:
Licensed to practice psychotherapy in California since 2009.
Doctor of Psychology (PsyD) degree awarded in 2008.
Description:
Dr. Chan provide evidence-based treatment that is tailored to each unique, individual case. I specialize in obsessive compulsive and related disorders, such as OCD, hoarding disorder, trichotillomania/skin picking disorder, tourette's, etc. I have an active style and regularly evaluate the effectiveness of my approach with progress monitoring methods. Although most of my cases require structured, short-term treatment, I can also provide long-term therapy to help those who would like to improve themselves as a whole.
Treatment methods:
Dr. Chan's treatment method consists of integrating Cognitive Behavior Therapy (including Habit Reversal and Comprehensive Behavior Therapy), Mindfulness, Acceptance and Commitment Therapy, Motivational Interviewing, and emotion regulation strategies drawn from Dialectical Behavior Therapy.