Online Test for Hair Pulling
How Severe is Your Hair Pulling Disorder? Find Out With This Free Online Test
Take the test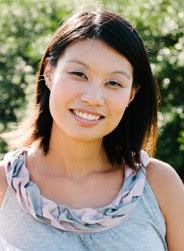 Heather M. Chik, Ph.D., HSPP
Credentials and degrees:
Licensed Clinical Psychologist in Illinois and Indiana; Health Service Provider in Psychology (HSPP)
Description:
Dr. Chik and her colleagues at the Anxiety & OCD Behavioral Health Center specializes in the most current and effective treatment for trichotillomania (hair pulling disorder), excoriation disorder (skin picking disorder), other body focused repetitive behaviors (BFRBs), anxiety disorders, obsessive compulsive disorder (OCD), body dysmorphic disorder, depression, posttraumatic stress disorder (PTSD), and school refusal. She has expertise in cognitive behavioral therapy (CBT), exposure and response prevention (ERP), mindfulness, habit reversal, and comprehensive behavioral (ComB) treatment. Treats all ages; inquire about intensive treatment, home/community appointments, and online video sessions. Works collaboratively with parents, family members, schools, hair and skin care providers, dermatologists, and allied health professionals.
Treatment methods:
Utilizes (for example CBT, HRT, ACT, hypnotherapy etc): cognitive behavioral therapy (CBT), habit reversal (HRT), exposure and response prevention (ERP), mindfulness, comprehensive behavioral (ComB) treatment