Online Test for Hair Pulling
How Severe is Your Hair Pulling Disorder? Find Out With This Free Online Test
Take the test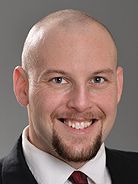 Gregory S. Chasson Ph.D.
Obsessive-Compulsive Solutions of Chicago, 1100 Lake Street, #255C Oak Park, IL 60301
312-386-7511
www.OCSChicago.com
Credentials and degrees:
Ph.D. in Clinical Psychology, Illinois Licensed Clinical Psychologist (#071009307), Completed pre- and post-doctoral fellowships through Harvard Medical School at McLean Hospital and Massachusetts General Hospital, respectively. Specialty training in the treatment of obsessive-compulsive spectrum conditions and autism spectrum conditions.
Description:
Psychological services to ages 9+ specifically specializing in cognitive-behavioral therapy (CBT) for fear, worry, anxiety, habits, tics, obsessive-compulsive spectrum conditions, and autism spectrum conditions.
Treatment methods:
Habit reversal training and other cognitive-behavioral therapy techniques