Online Test for Hair Pulling
How Severe is Your Hair Pulling Disorder? Find Out With This Free Online Test
Take the test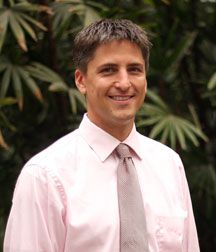 Chad Wetterneck, Ph.D.
Rogers Memorial Hospital 34700 Valley Road, Oconomowoc, WI 53066
262-646-4411 x1759
Credentials and degrees:
Assistant Professor of Clinical Psychology
University of Houston-Clear Lake
Description:
Dr. Wetterneck graduated from the University of Wisconsin-Milwaukee with a Ph.D. in clinical psychology and specializations in statistics and child psychopathology. He is primarily interested in the study of psychotherapy, especially in the treatment variables related to Anxiety Disorders and Obsessive-Compulsive Spectrum conditions such OCD, Tourette's Syndrome, and Trichotillomania. Although trained as a cognitive-behavioral therapist, Dr. Wetterneck has extensive experience with a number of behaviorally-related treatments such as Acceptance and Commitment Therapy, Functional Analytic Psychotherapy, Schema Therapy, and Dialectical Behavior Therapy.
Treatment methods:
Cognitive-Behavioral Therapy (CBT), Acceptance and Commitment Therapy (ACT), Behavior Therapy (such as Habit-Reversal or Exposure and Response Prevention)