Online Test for Hair Pulling
How Severe is Your Hair Pulling Disorder? Find Out With This Free Online Test
Take the test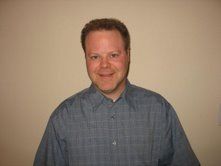 Bryan Bugay, M.ED., LCPC
Credentials and degrees:
Licensed Clinical Professional Counselor (LCPC), Certified School Psychologist (M.Ed.)
Description:
I help clients with increasing awareness of the triggers that encourage pulling and picking behaviors, work on motivation and commitment to reduce compulsive behaviors, discuss prevention strategies, and teach replacement behaviors instead of pulling and picking.
Treatment methods:
Cognitive-Behavioral Therapy and Habit Reversal Training is used for hair pullers and skin pickers of all ages. Anxiety related issues are also worked on using Cognitive-Behavioral Therapy and Acceptance and Commitment Therapy.