Online Test for Hair Pulling
How Severe is Your Hair Pulling Disorder? Find Out With This Free Online Test
Take the test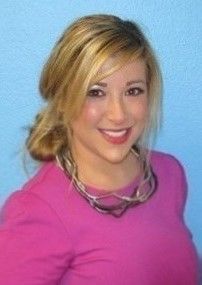 Dr. Allison Solomon, Psy.D., PC
Credentials and degrees:
Doctorate in Clinical Psychology (Psy.D.), Licensed Clinical Psychologist, Member of the Trichotillomania Learning Center (TLC) and Obsessive Compulsive Foundation (OCF)
Description:
Dr. Allison Solomon is a licensed clinical psychologist who specializes in child, adolescent, and adult psychotherapy, psychological assessment, and consultation. Dr. Solomon is trained in cognitive behavioral therapy across the lifespan, with expertise working with children, young adults, and parents. She specializes in the treatment of: Anxiety (Worry, Fears/Phobias, Social Anxiety/Shyness, Panic, and other related issues), Obsessive-Compulsive Disorder (OCD) and Related Disorders, Body Focused Repetitive Behaviors (BFRBs) including Trichotillomania and Dermotillomania, Autism Spectrum Disorder/Asperger's Syndrome, Attention Deficit Hyperactivity Disorder (ADD/ADHD), Executive Functioning Deficits, Tic Disorders and Tourette Syndrome. Dr. Solomon also works with many individuals to assist in issues with self-esteem, difficult life transitions, and relationship difficulties.
Treatment methods:
Cognitive-Behavior Therapy, Behavior Therapy, Habit Reversal, Stimulus Control, Relaxation/Meditation-Mindfulness, and Acceptance & Commitment Therapy (ACT) for children, adolescents, and adults with compulsive skin picking, trichotillomania, and other body focused repetitive behaviors. Also offers CBT and Habit Reversal for Tic Disorders, CBT with E/RP for OCD, and other evidence-based treatment approaches for anxiety, ADHD, and Autism Spectrum Disorders.