Trichotillomania: the impact of treatment history on the outcome of an Internet-based intervention

Seeking treatment for Trichotillomania
The decision to get treatment for trichotillomania is a difficult one. One of the biggest barriers is embarrassment and shame followed closely by not recognizing that symptoms are treatable and not knowing where to go for treatment. Therefore, less than 50% of those with a hair pulling disorder get treatment and sometimes it takes up to 9 years after hair pulling starts to get treatment. Rates of co-occurring depression tend to increase as treatment is delayed (2).
Another obstacle for successful treatment is when someone goes for treatment and has a less than good experience with a treatment professional. Sometimes negative treatment experiences will prevent someone from seeking future treatment. In addition, when someone has trichotillomania and depression, it is often easier to ask for help with depression rather than hair pulling (2). They may receive help for depression, but hair pulling never comes up for treatment, therefore treatment ends up not being effective.
Working with body-focused repetitive behaviors is a clinical specialty. Therapists are trained to recognize the intricacies of and co-occurring issues surrounding them, which can take a lot of pressure on someone who is going to a therapist for the first time. Mental health providers who are not trained to work with people who have body-focused repetitive behaviors can misdiagnose or create treatment plans that do not address hair pulling behaviors. Experts can be difficult to find due to the low prevalence of these disorders, but the internet is making it easier to find qualified professionals.
Internet therapy
The good news is that the internet opens up access to expertly trained professionals via teletherapy and online support networks. This gives clients access to experts they might not otherwise be able to reach and connects them with an online network for social support. Internet-based cognitive behavioral therapy has been found to improve symptoms for those with anxiety and depressive disorders (1).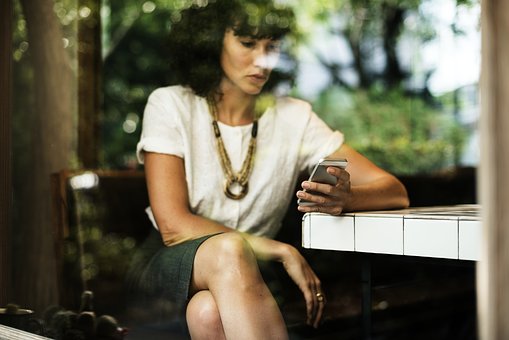 What treatment includes
The gold standard for trichotillomania treatment is a combination of behavioral therapy, cognitive therapy, and social support. Medication can be helpful depending on the type of trichotillomania that someone is experiencing. Whether someone pulls hair unconsciously or consciously, treatment includes developing awareness of habits and triggers and then finding ways to counter habits and triggers. Social support is important to help decrease the amount of embarrassment and shame experienced by someone going through recovery.
Will internet therapy help?
Internet-based therapy can be just as effective as in-person therapy. It does not matter if you've been in treatment before. According to a recent study, one's history previous treatment has no effect on the outcome of Internet-based therapy (2). The point is that you reach out for help in whatever form will be helpful.
Don't give up
Trichotillomania and other body-focused repetitive behaviors are mental disorders that usually last a lifetime, cycling in and out of symptom severity. Everyone experiences symptoms differently, which means therapy needs to be as unique as the client seeking treatment. There is research that continues to support cognitive behavioral interventions, and with the guidance of expert therapists, someone can learn to manage the triggers and symptoms of trichotillomania. Recovery is a whole-person, whole-lifestyle effort not only dealing with behavior management, thought management and emotional regulation, but also dealing with the effects of shame, embarrassment, and stigma. Connecting with others who struggle with hair pulling provides a network of encouragement, education, information, and ideas. 3
Seeking treatment can be a scary process and the internet opens up a huge variety of effective treatment options. A qualified therapist can help you figure out what the best combination of whole-person therapy will be right for you, but whatever you do, keep exploring your options until you find something that works for you. When something works, keep it, but when things don't work, keep trying.
References
1 Arnberg, F. K., Linton, S. J., Hultcrantz, M., Heintz, E., & Jonsson, U. (2014). Internet-delivered psychological treatments for mood and anxiety disorders: A systematic review of their efficacy, safety, and cost-effectiveness. PLOS One, 9(5), 1-13.
2 Weidt, S., Bruehl, A. B., Designore, A., Zai, G., Kuenburg, A., Klaghofer, R. & Rufer, M. (2017). Trichotillomania: The impact of treatment history on the outcome of an Internet-based intervention. Neuropsychiatric Disease and Treatment, 13, 1153-1162.
Start your journey with TrichStop
Take control of your life and find freedom from hair pulling through professional therapy and evidence-based behavioral techniques.
Start Now