Covid-19 and Trich: What's the Impact?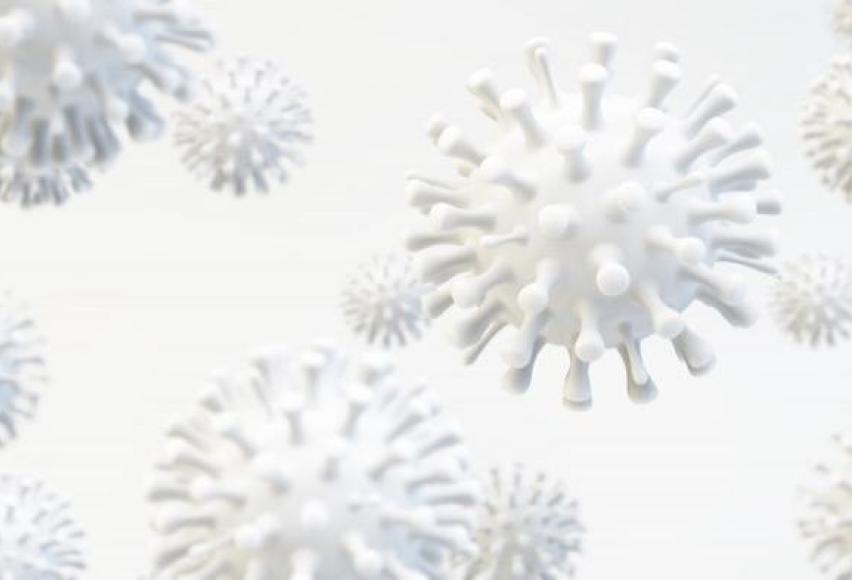 The Covid pandemic caught the world off guard. Seemingly overnight, the pandemic changed every aspect of daily life, from how we worked, how we played, and even how we cared for ourselves. The resulting lockdowns, shutdowns, masking, and distancing restrictions meant that people were suddenly faced with having to find new ways to access everything from basic needs, to work, social connections, and even healthcare. It has been a time of isolation unlike anything we've experienced in generations and, honestly, most people were not prepared for what was to come. It comes as no surprise that as the pandemic has worn on, mental health issues have escalated along with the demand for mental health care.
According to a recent survey, mental health providers have reported significant increases in requests for counseling, especially for issues such as anxiety, depression, and substance abuse. For people with body focused repetitive behaviors such as trichotillomania, the pandemic and all it has brought presents a unique challenge. People with BFRBs already have higher baseline anxiety, and report a connection between their anxiety levels and symptom severity. The near-instant loss of access to mental healthcare combined with the intense stress of the COVID restrictions and distancing protocols had the potential to increase the anxiety and isolation that people with BFRBs already experience. How are people with trich faring during the pandemic? A new study  looks at how the pandemic has impacted people living with trich and the results might surprise you.   
The Study
Researchers conducted an online survey of people with BFRBs during the month of July 2020.  Participants completed one of two surveys, depending on whether they identified as having a hair pulling disorder or a skin picking disorder. The survey examined symptoms before and during the pandemic.
Results of the survey confirmed what many in the mental health community suspected. For those living with hair pulling or skin picking, experiencing the COVID-19 pandemic led to an increase in symptoms.
Of the 460 people surveyed, 39.3% reported hair pulling and 28.9% identified skin picking as their BFRB. A significant number of people, 30.7%, reported engaging in both hair pulling and skin picking. A small percentage of participants, 1.1%, reported engaging in another form of BFRB.
When asked about symptom severity, results were mixed. Thirteen percent of the participants reported that their symptoms improved. Another 17.6% reported no change. A full 67.2% reported an increase in their symptoms during the pandemic. This result is especially concerning given the disruption in mental health and medical services in the weeks and months following the onset of COVID restrictions.
The survey also examined the relationship between COVID and the treatment experience. Of the 460 participants, 145 were in active treatment for their BFRB. Of those in treatment, 37.9% experienced an interruption in their therapy due to the pandemic and its restrictions. Of the remaining respondents, 68.5% were not in active treatment prior to COVID and 40.3% expressed a desire to begin treatment.
The Challenge of Seeking Help
It's no secret that accessing mental health care was sometimes challenging pre-pandemic. As the pandemic unfolded, access to treatment became even more challenging. Most in-person services were suspended. Group meetings were cancelled or moved online. Therapy via telehealth was not yet widely available and, the general public was not very familiar with telehealth.
The World Health Organization (WHO) estimated that the pandemic disrupted mental health care in about 93% of countries worldwide.  In the summer of 2020, they surveyed disruptions in critical mental health services across their six regions. What they found was striking and concerning, given the rising need for care:
Over 60% of regions reported disruptions to mental health services.
67% saw disruptions to counseling and psychotherapy
65% experienced disruptions in critical harm reduction services
45% experienced disruption in opioid treatment programs
More than a third (35%) reported disruptions to emergency medical care, including those for people experiencing severe substance use withdrawal
30% reported disruptions to access for medications for mental, neurological and substance use disorders.
Disruptions were reported in school and workplace mental health services (78% and 75% respectively).
The WHO has continued to monitor the availability of mental health services and has found that while there has been some increase in the number of providers available, access to mental health care remains problematic. There have been gains in some areas and there is a push for continued attention to building mental health resources.
Implications for the Treatment for Trich
The study revealed that a significant number of participants had been in treatment either before or at the onset of the pandemic, with some experiencing service disruption. For people with pre-existing conditions, a sudden disruption in treatment can leave them struggling to cope. With the added stress of the pandemic, anxiety and depression can escalate, exacerbating symptoms and maladaptive coping. Sixty-seven percent of respondents reported an increase in their symptoms during this time supporting the importance of consistent therapeutic support.
Other research seems to support these findings. There is some evidence that already having been in treatment provides some enhanced ability to cope and may mitigate some effects of treatment disruptions. Some people who had previously been in treatment for their trich using an evidence-based treatment like Com B found that continuing to use the strategies was helpful in managing symptoms. Whether that would apply to all forms of treatment is yet unknown, but these findings support the notion that maintaining treatment gains can be useful in times of service disruption.
Twenty-plus months into the pandemic, mental health services are slowly becoming more accessible, due in large part to the use of telehealth technology. Providers are improving access to internet-based individual and group therapy, and online support groups are becoming more widely available.
For many people with trich and other BFRBs, online therapy and support has been shown to be just as effective as in-person therapy. Online therapy also circumvents many of the barriers to treatment that people sometimes encounter. Internet-based therapy offers greater flexibility and may be more comfortable because it can be conducted from the privacy of home. Online therapy may be less expensive than in-person services and, with the pandemic continuing, more insurance companies are authorizing online therapy that ever before. Avoiding an in-office visit can also reduce the anxiety related to exposure to Covid.
Knowing where to find help isn't always clear and, with the pandemic, services may not be as they were pre-pandemic. If you're struggling to cope with your BFRB symptoms, there is help.
Reach out to your primary healthcare provider who may be able to help you locate services.
Contact your local community health or mental health center.
If you're insured, ask your insurance company for assistance in finding services near you.
Search online for providers near you who treat trichotillomania or BFRBs.
The most important thing you can do to take care of you is to ask for help. Wherever you are in your journey, know that mental health services are available, and providers are ready to help.
Research is contributing to the understanding of just how an event like the pandemic affects those living with BFRBs and other mental health issues. What we are learning today will shape the future of BFRB treatments.
References
1. American Psychological Association. (2021, October). 2021 COVID-19 practitioner survey. https://www.apa.org. https://www.apa.org/pubs/reports/practitioner/covid-19-2021
2. Keuthen, N. J., Deckersbach, T., Wilhelm, S., Hale, E., Fraim, C., Baer, L., O'Sullivan, R. L., & Jenike, M. A. (2000). Repetitive skin-picking in a student population and comparison with a sample of self-injurious skin-pickers. Psychosomatics, 41(3), 210–215. https://doi.org/10.1176/appi.psy.41.3.210
3. Pathoulas, J. T., Olson, S. J., Idnani, A., Farah, R. S., Hordinsky, M. K., & Widge, A. S. (2021). Cross-sectional survey examining skin picking and hair pulling disorders during the COVID-19 pandemic. Journal of the American Academy of Dermatology, 84(3), 771–773. https://www.ncbi.nlm.nih.gov/pmc/articles/PMC7711196/
4. World Health Organization. (2020, October 5). The impact of COVID-19 on mental, neurological and substance use services. Retrieved from https://www.who.int/publications/i/item/978924012455
5. World Health Organization. (2021, October 8). WHO report highlights global shortfall in investment in mental health. https://www.who.int/news/item/08-10-2021-who-report-highlights-global-shortfall-in-investment-in-mental-health
6. Flannery, M. K., Coyne, A. F., Carlson, E. J., & Haaga, D. (2021). Extended follow-up of a comprehensive behavioral (ComB) treatment sample during the COVID-19 pandemic. Journal of Obsessive-Compulsive and Related Disorders, 100706. Advance online publication. https://doi.org/10.1016/j.jocrd.2021.100706
Start your journey with TrichStop
Take control of your life and find freedom from hair pulling through professional therapy and evidence-based behavioral techniques.
Start Now